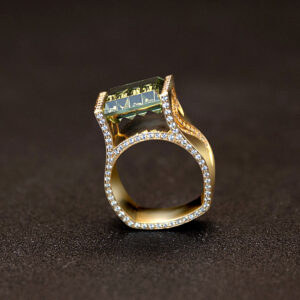 Our cornerstone service!  We enable our customers to take part in and monitor the design process. Our goal at Aras Jewelers is to create magnificent jewelry that embodies the essence of each client while providing excellent customer service.
Schedule an appointment, or just stop by and visit us in our showroom.  We love designing pieces with you that you will cherish for the rest of your life.
EXPERT JEWELRY & WATCH REPAIR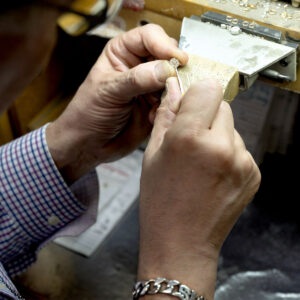 For over 35 years, Aras Jewelers has been the premiere location in the region for laser repair.  If it's broken, we can fix it.  Stones missing? We can replace them.
We also repair watches and costume jewelry.  We pride ourselves on our service and results.
Let us take the hassle out of selling your old jewelry. We will help you understand how we calculate the value of your items, and you can decide which items you want to sell.
No appointment necessary, just come in to our showroom and we can get the process started.
When shopping for a diamond, it is imperative that you can trust your dealer. We sell GIA certified diamonds with appraisals and documentation. You receive everything you need to get your diamond insured and feel confident about your investment.
Our knowledge of the diamond industry combined with our customer service and design skills make your shopping experience easy and enjoyable!
Your employees will love our craftsmanship and premium quality pieces to commemorate anniversaries and other milestones or awards.
We have been designing and creating corporate gifts for over twenty years.
Whether you lose a stone or a precious piece of jewelry, we work closely with your insurance company to get your replacement. We can redesign a piece and/or replace stones and source diamonds.
The piece shown is an Aras Jewelers custom design, and after many years the center stone was damaged in an accident.  We worked with Jewelers Mutual to source the diamond and replace it.